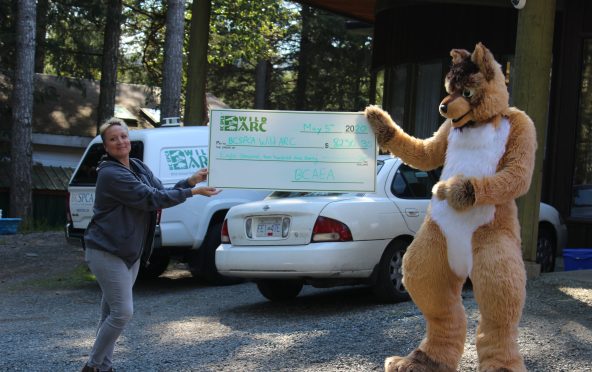 Vancoufur 2020's charity got a much needed infusion of funds as the BCAEA delivered a cheque for $8,230.35 CAD to the SPCA's Wild Animal Rehabilitation Centre (WildARC) on Vancouver island on May 5th, 2020. The donation helped the center keep its doors open for orphaned and injured wildlife in the wake of Covid-19 completely eliminating or severely limiting their options for additional fundraising.
Wild ARC would like to thank the … BCAEA …for organizing this fundraiser and for working with his team to make this significant donation possible. Thank you!

BC SPCA Wild Animal Rehabilitation Centre (Wild ARC)
May 5, 2020 ·

The donations will be going to the various expenses that need to be covered to keep WildARK saving animals, including emergency vet costs, food, regular vet costs, facilities, and more.
If you would like to learn more about SPCA WildARK and the work they do, check out their website, or facebook page. If you missed Vancoufur 2020 and still want to donate or help out, visit the website for more information.