Meet the current board members:
President – Skepticolt (Term ends March 2025)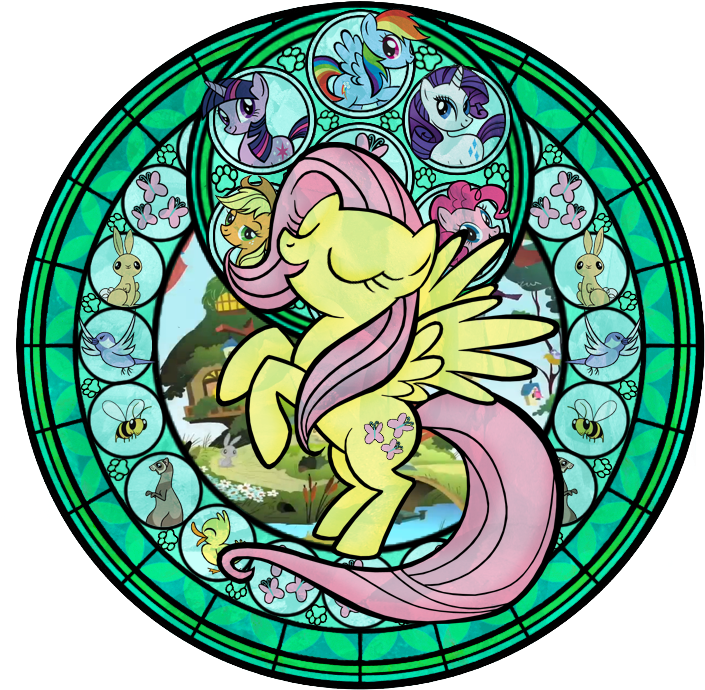 Skepticolt is a child of the 80's, influenced early in life by shows like Animaniacs, Rescue Rangers, and Star Trek. He began attending conventions in 2015 with BronyCAN, where he volunteered in the registration department until it's end in 2018. Seeking to fill the void Skepticolt volunteered at other conventions, including VancouFur and Vanhoover. He joined the board of directors in 2019, and became president in June of 2020.
Before discovering his identity as a Brony and Furry, Skepticolt had a variety of occupations in the US Army and took his sweet time earning a degree in psychology at UFV. He counts canoeing, electrical engineering and video games among his hobbies.
Vice President – Havok (Term ends March 2023)
Havok became interested in the furry fandom in the early 2000s through an appreciation for the art of the fandom. He began volunteering for conventions in 2013 with Northwest Fanfest, and was the President of the West Coast Fan Society, the parent organization for Northwest Fanfest in 2014. In 2017 he became involved with Vancoufur as the Logistics Lead, and has been Operations Executive and was nominated and elected to the board in 2020. He was selected as Vice Chair for Vancoufur 2021, but when the 2021 chair resigned, he stepped up to become the Chair. Havok would describe himself as a pragmatic and practical person that handles conflict and difficult situations with calm and humor. He has an extensive grounding in security, operations and logistics from doing it professionally for nearly 10 years.
Outside of volunteering and the fandom he is an avid tabletop roleplayer, and coffee fanatic. He also is heavily into scifi, movies, and paintball.
Treasurer – Twaifu (Term ends March 2024)
In the early 2000s, Twaifu became interested in the furry fandom through the love of all the unique artwork and animation in the fandom. In 2010, Friendship is Magic aired, and he loved the show and its characters and quickly became a brony.
He wanted to attend conventions but never had a chance earlier in life due to working in the merchant navy. However, in 2019, he was finally able to attend and volunteer at his first convention which was Vanhoover Pony Expo. He loved the convention scene and started attending and volunteering at more conventions like Vancoufur, Everfree Northwest, and Fan Expo. When he was nominated to help on the board of directors with the BCAEA, he was super excited.
Twaifu has two university degrees and is currently working on his passions in art and animation. Some of his hobbies include drawing, painting, financial investing, crypto currency, watching animation, gaming, hanging out with friends, and viewing artwork. His favorite thing is his collection of normal/life-sized Twilight Sparkle Plushies
Secretary – AceCoyote (Term ends March 2025)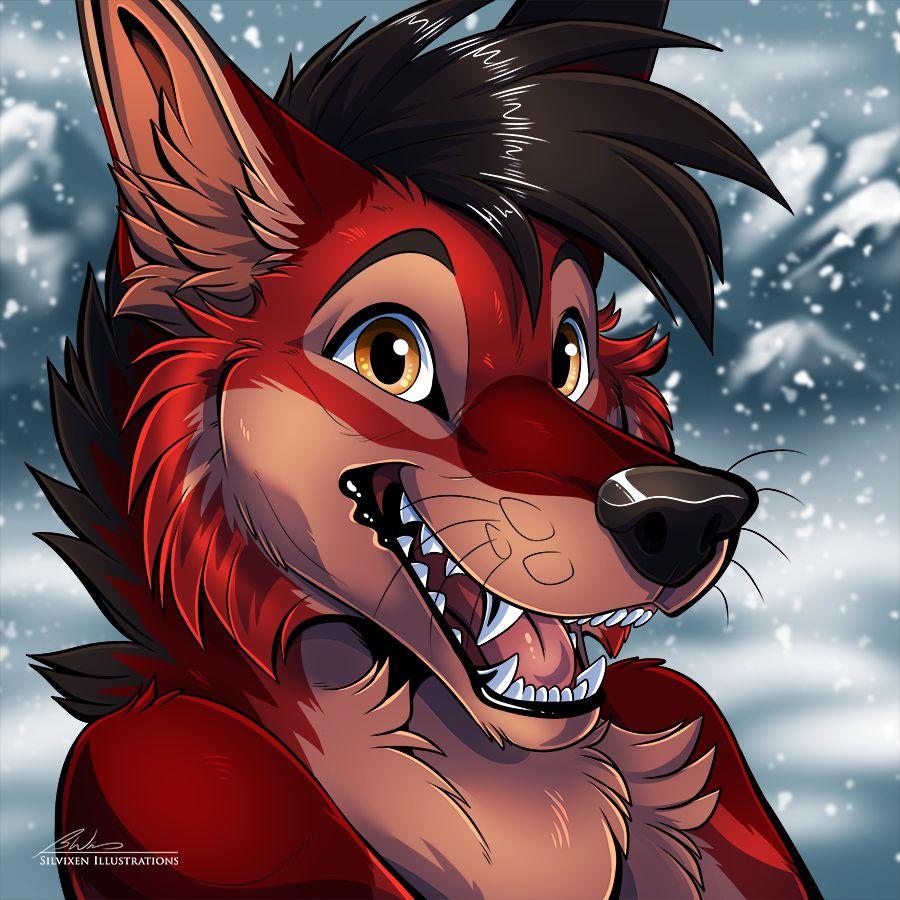 Ace has been associated with the furry fandom for over fourteen years, initially being intrigued by the creativity the community has to offer and eventually, it has led towards many long friendships and adventures he could cherish for the rest of his life. The first furry convention Ace had attended is Condition: Blue, which took place in London, Ontario as of 2012. Enjoying his time during that weekend, he found himself attending more of these events and even volunteering in some of them across North America; Furnal Equinox, Anthrocon, Midwest Furfest, Fur Eh?, Vancoufur, and many others. Ace hopes he can provide the community of Vancoufur with memories of the convention they can happily cherish and build onto during the years to come.
Also, for any golf, backpacking, camping, or board-game fanatics out there, Ace is always down to arrange such trips whenever he can!
Secretary – RainRat (Term ends March 2023)
RainRat found the Vancouver furry community in 2002. He had his first fursuit by 2004, and was involved in Vancoufur since their first year.
He's hosted Furmeets and Board Game Nights, and planned public furry events.
He's had an interesting history with the board, being Community Representative from VF 2017-VF 2018, and from VF 2019-VF 2020. After VF 2020, he was elected to a full position on the board.
Outside of furry, he's interested in computer programming and security. He enjoys hobbies like chess or Magic the Gathering.
Director – LinuxPony (Term Ends March 2025)
LinuxPony (sometimes referred to as LinuxAvali) is a second generation geek, hailing from a household the grew up watching Stargate SG1, Firefly, and Enterprise among a long list of Sci-fi and fantasy influences. He worked as a Gopher as soon as he was old enough at VCON, being voluntold by his mother who worked on their board of directors at the time. It wouldn't be until 2010 when he discovered ponies and got his first immersion into the furry fandom.
He volunteered at BronyCAN in 2013, the local Vancouver pony convention for all 5 years before making the jump to volunteering at VancouFur, Howloween and Vanhoover Pony Expo and still volunteers for them all to this day.
In 2022, he made the jump to the BCAEA board to better support the conventions and see them prosper long into the future.
Linux is a software grad from BCIT and enjoys writing code, playing Minecraft, and hanging out with his friends online and in person.
Director – CainenMcGuffin (Term Ends March 2024)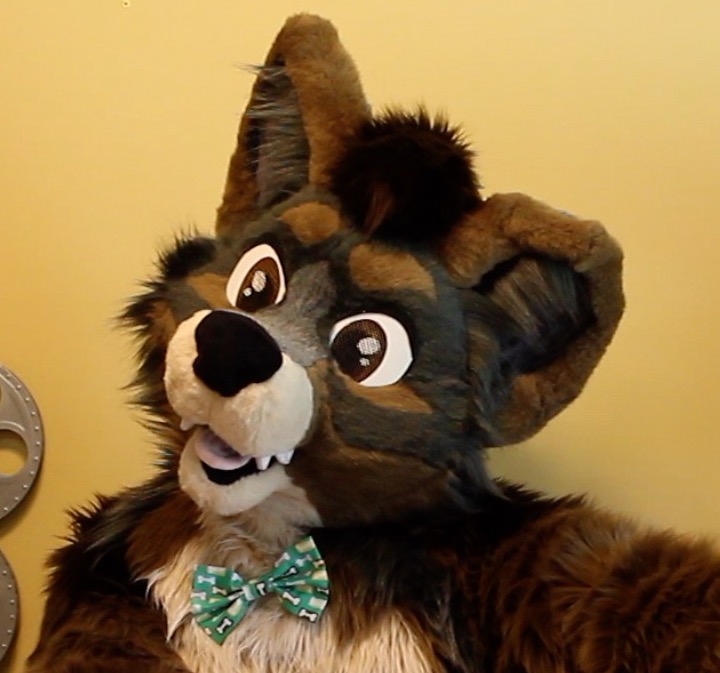 Cainen has been an active member of the furry community in BC since 2016, with VancouFur 2017 being his first major furry convention. He has attended VancouFur, Howloween, and Fur-Eh every year since then, and has ran/participated in panels, talent shows, and fursuiting events. You may have seen him around conventions as the coyote fursuiter wearing the hockey goalie gear and sporting a unique fursuit goalie mask.
Most recently, Cainen has been involved in furry related short films and video projects. This includes submitting short films for Furry Film Festival and producing promotional/feature videos for both VancouFur and Fur-Eh. He considers himself an artistic person and hopes to encourage others to embrace their creative side.
Cainen was nominated and voted into the board in 2021, and is looking forward to learning from this experience and contributing in any way he can.
Community Representative – Sha'Kaar (Term Ends March 2023)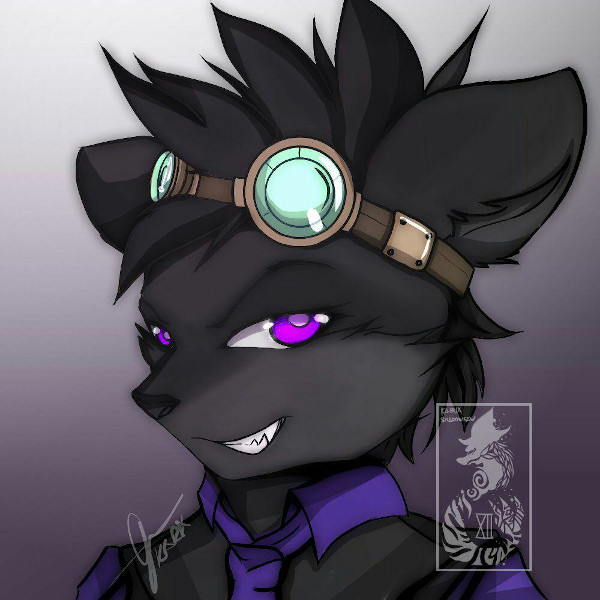 Sha'Kaar has been a resident of the west coast of BC his whole life, having grown up in Powell River, he found the online furry world and enjoyed much of the art he started to find. In 2002, shortly after moving to Vancouver in 2001, he discovered the furry fandom and was instantly hooked, and started to attend furmeets and various events.
Due to being away from the community for several years, 2008 to 2014, for personal reasons, he didn't attend his first convention until 2016. From that day until today he has been hooked on the furry lifestyle. Accepting being a furry has been one of the best choices of his life. Not only did it allow him to understand himself better, but it allowed him to meet his spouse, whom he met at a Vancoufur Convention.
When he started to volunteer for VF, he started with helping in the hotel/venue department, and with a diploma in hospitality management, he felt it was a great fit. Since then he has worked hard as a VF staff to bring the best experience he could to the con with his hotel training and since becoming Vice Chair for 2021 & 2022, bringing his organizational skills to help the con as well. Now, he has picked up the mantle of Chair for 2023 as well as becoming the Community Rep for all the local furs. So not only does he strive to put on an amazing convention in 2023, but he wants to make sure the words and wishes of the community are heard and understood by the board.